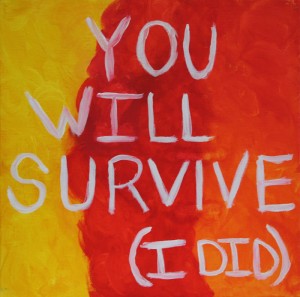 As an organization that began through the dedication of compassionate volunteers, Project Safe continues to deeply value every contribution made by volunteers. Volunteers make it possible for Project Safe to provide victims and survivors of domestic violence with more extensive services than our small staff could provide alone, and volunteers bring energy, enthusiasm, diversity, and new skills to our team. Our volunteer program is always growing, and volunteers have contributed more than 21,000 hours of donated time annually for the last three years.
Become a Volunteer
Download a Project Safe Volunteer Application. For more information on volunteering or interning at Project Safe, please call the Project Safe business line at 706-549-0922 or email smolkentin@project-safe.org.
Because of the safety needs of our clients and the sensitivity surrounding the issue of domestic violence, volunteers in direct service positions are required to receive formal domestic violence training and clear a criminal background check before beginning. Training sessions are scheduled on a needs basis.
A majority of the volunteer opportunities below necessitate a high level of commitment and responsibility. Please keep in mind that the available positions for each listed volunteer opportunity are limited. However, we are dedicated to exercising the unique skills and interests of everyone from our community who is interested in helping Project Safe. This listing is regularly updated as new positions become available.
Thrift Store Volunteers: Temporarily Closed
At the Project Safe Thrift Store, all Project Safe clients can shop for free. In addition, all proceeds from the store directly fund the services offered to victims of domestic violence. Under the guidance of staff, thrift store volunteers help process donations, prepare items to display on the sales floor, organize shopping aisles, or help customers with their purchases. The store is located at 995 Hawthorne Avenue in Bell's shopping plaza and is open Monday through Saturday from 10 a.m. to 6 p.m. and Sundays from 1 p.m. to 6 p.m.
Thrift Store Groups of Volunteers: Temporarily closed
At the Project Safe Thrift Store, all Project Safe clients can shop for free. In addition, all proceeds from the store directly fund the services offered to victims of domestic violence. Organizations are welcome to help with larger projects that take many hands! Now that we've added a furniture warehouse next door, we can accommodate up to 10 volunteers at one time! The store is located at 995 Hawthorne Avenue in Bell's shopping plaza and is open Monday through Saturday from 10 a.m. to 6 p.m. Groups of volunteers are welcome at any point during those hours, just email our Volunteer Coordinator, Stephanie Molkentin at smolkentin@project-safe.org to schedule a day and time in advance.
Child Care Providers: FULL
Project Safe's child care providers offer safe and reliable babysitting services to shelter and outreach clients of Project Safe who are receiving counseling, tutoring, or are attending support groups. These volunteers must be comfortable caring for children of all ages without direct supervision and watching multiple children at a time. This opportunity requires between 6-10 hours per month. We're always looking for responsible male volunteers to act as positive role models for the children! Availability around holidays and during UGA breaks is preferred.
Furniture Movers: CLOSED
Volunteer furniture movers serve victims of domestic violence by picking up donations of furniture and household items from donors' homes and delivering them to the Project Safe Thrift Store. Must have availability primarily on Wednesdays from 10am-3pm in addition to other times as needed. Furniture movers also help with transportation of donations to the new homes of recent survivors of domestic violence. Ideally, these volunteers will have access to a reliable truck or moving van. However, it is not required to have a truck or moving van, but willing to assist Thrift Store Manager in pick ups and drop offs.
Support Group Meal Donors: Temporarily Closed
During Project Safe support groups and programs, dinner is provided for the participants and their children in order to help caregivers balance the responsibilities of family life with the need to receive services. Project Safe is seeking restaurants, families, individuals, church groups, or other volunteer organizations willing to donate these meals for up to 25 women and children. Meals can be homemade, store bought, or catered from a restaurant; no kitchen is available at program locations to cook or warm food items. Meals are needed on Monday and Tuesday evenings year-round.
Project Safe is also looking for volunteers to help us celebrate birthdays for children in shelter by assisting with baking and dropping off a cake or cupcakes to give these kids a special treat.
Spanish Interpreters: CLOSED
Spanish interpreters help to make Project Safe services more accessible to the Spanish speaking population. Spanish interpreters must be entirely fluent in Spanish and have excellent Spanish reading and writing skills. Interpreters are called upon on an as-needed basis to translate conversations both over the phone and in-person. Our Spanish-speaking volunteers also assist staff in reaching out to the Latino population in Athens at various community events.
Shelter Maintenance Assistants: CLOSED
Maintenance assistants help keep the emergency shelter a safe place for victims of domestic violence to receive support by tending to building/maintenance issues. Shelter maintenance assistants should be generally "handy," i.e. able to change a lock, operate a lawn mower, fix broken appliances, etc. These volunteers would be called upon on an as-needed basis.
Employment Mentors: CLOSED
Employment mentors strive to provide skills and work experiences to each participant, empowering individuals to support themselves independently from abusive partners. Mentors are needed to provide support to adult clients who seek employment. Employment mentors will discuss in detail topics such as resume building, interviewing, professionalism, job search, sales instruction, etc. Volunteer mentors will volunteer according to their availability and on an as needed basis.
Children/Teen Mentors: FULL
Project Safe is looking for responsible volunteers to work closely with children and teens who have experienced domestic violence in their homes. Volunteers will help kids and teens to move past the abuse they have experienced rather than just survive it. Mentors act as positive role models for the participants and will help provide individual support by talking with them, playing games/activities, helping with homework, etc. Must have flexible availability during the week in the afternoons.
Tutors for Adults and Children: FULL
Project Safe's tutors provide support to adults in the areas of GED prep, math skills, reading and writing skills, resume building, scholarship applications, etc. Volunteers are also needed to help children in all basic school subjects. A commitment of 1-2 hours a week for 4-8 weeks is required as volunteers help a client work toward an educational goal.
Community Awareness Volunteers: CLOSED
Project Safe is looking for responsible, self-sufficient volunteers who can work independently to distribute valuable information about domestic violence and Project Safe services to key agencies and community leaders. Volunteers will go through a short orientation and will report to the Volunteer Coordinator. Community Awareness volunteers may also host or co-host informational booths at volunteer, health, or social service fairs and community events.