Volunteer at Project Safe
As an organization that began through the dedication of compassionate volunteers, Project Safe continues to deeply value every contribution made by volunteers. Volunteers make it possible for Project Safe to provide victims and survivors of domestic violence with more extensive services than our small staff could provide alone, and volunteers bring energy, enthusiasm, diversity, and new skills to our team. Our volunteer program is always growing, and volunteers have contributed more than 21,000 hours of donated time annually for the last three years.
Become a Volunteer:
Download a Project Safe Volunteer Application or fill out an online application. For more information on volunteering at Project Safe, please email volunteer.projectsafe@gmail.com.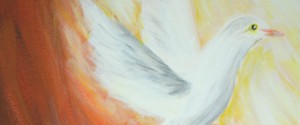 Because of the safety needs of our clients and the sensitivity surrounding the issue of domestic violence, volunteers in direct service positions are required to receive formal domestic violence training and clear a criminal background check before beginning. Training sessions are scheduled on a needs basis.
Volunteer Opportunities:
A majority of the volunteer opportunities below necessitate a high level of commitment and responsibility. Please keep in mind that the available positions for each listed volunteer opportunity are limited. However, we are dedicated to exercising the unique skills and interests of everyone from our community who is interested in helping Project Safe.
This listing is regularly updated as new positions become available.
Thrift Store Volunteer
Under the guidance of staff, thrift store volunteers help process donations, prepare items to display on the sales floor, organize shopping aisles, or help customers with their purchases. The store is located at 995 Hawthorne Avenue in Bell's shopping plaza and is open Monday through Saturday from 11 am-5 pm. All volunteers must follow our COVID-19 Safety Guidelines.
If you're interested in becoming a Thrift Store Volunteer, please email volunteer.projectsafe@gmail.com or fill out the online application!
Thrift Store Group Volunteer
At this time, all Group Volunteer Opportunities at the Thrift Store have been filled for the Spring 2022 semester. Groups primarily volunteer when the store is closed and only interacting with staff and one another.
If you're interested, please email info@project-safe.org.
At this time, all other volunteer opportunities are closed. If you are interested in interning, please visit the intern page to see what opportunities are available. Please follow us on Facebook or Instagram or periodically check here for updates on their status.

Last updated: 1/18/2022
COVID-19 Safety Guidelines:
All volunteers are required to wear a mask, and the store is regularly sanitized and cleaned thoroughly. We have two staff bathrooms stocked with hand soap for volunteers to use.