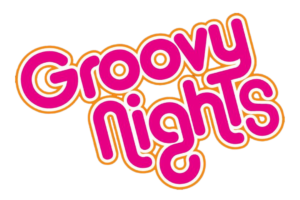 Groovy Nights 2023 | '70s vs. '80s Lip Sync Battle
  Be there or be square
September 9, 2023!
2023 Lip Sync Battle Teams:
1) The Blue Unicorns; 2) UGA Sociology Department; 3) The Abnormales; 4) Classic City Orthodontics; 5) Vets 4 Pets & People
More teams to come!
Are you ready to boogie down and support a great cause?  Groovy Nights returns to the VFW on Saturday, September 9th, 2023!  This year's funky event features the biggest Lip sync Battle in Athens, Ga!  We'll also have a dance floor with all the greatest hits from the 70s and 80s, so grab a partner and show off your best moves.  
But the best part?  All proceeds from the event will go directly to Project Safe, providing much-needed support to those affected by domestic violence.  In 2022, Project Safe answered 2714 hotline calls, sheltered 123 adults and children, and provided services to 616 survivors through the Outreach office.  
So, dust off your disco ball and join us for a night of fun and fundraising.  Spread the word and invite your friends – the more, the merrier!  Together, we can make a difference and dance the night away.  We'll see you Saturday, September 9th at the VFW!
 
****Do you have what it takes to compete in this year's like totally awesome Lip Sync Battle?**** 
Teams compete for Audience Favorite (most votes) or Judges' Favorite, and a lot of bragging rights. We are currently seeking righteous, far-out individuals or groups interested in participating in this year's competition. Here's what you do:
Grab up to 10 friends, co-workers, neighbors – whoever's heart beats to the rhythm of disco and hair metal!   

Pick 2 minutes of your favorite song from the 70's or 80's.

Create a lip sync battle routine. Grab some costumes, props, and most importantly……

Have Fun!
Talent appreciated, but totally not required!
Congratulations to our 2022 Lip Sync Battle Winners! 
1st place for Audience Favorite was awarded to 50 Shades of Slay for their Day-O/Flashdance mash up, while 2nd place went to Hard Hats and Heels (Women in Construction) for their rendition of Girls Just Wanna Have Fun.  1st place for Judges' Favorite was awarded to Vets for Pets and People for I Will Survive and 2nd place was awarded to Deff Froggs (Classic City Orthodontics) for Pour Some Sugar On Me.  View the 2022 performances here!