Ways to Help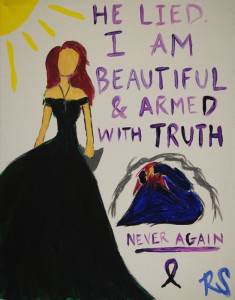 Is someone you know experiencing domestic violence? Here are some ways to communicate with and support survivors.
Are you worried about someone's safety? You don't have to be an expert to talk to someone about domestic violence; you just need to be a friend. Here are some tips for talking with someone you care about.
Approach your friend or coworker and say, "I'm worried about you because…" or "No one deserves to be treated that way."
Listen without judgment. Avoid speaking negatively about the abuser (e.g. "He's a loser.") or the victim may become defensive.
Don't say, "If I were you, I'd…." It's hard to know what you would do in an abusive situation.
Focus on safety. Ask, "What can you do to keep yourself safe?"
Offer practical support. "What can I do to help?"
Be patient. Domestic violence is a pattern of behavior over time. Getting out of an abusive situation usually takes time as well. Understand that the victim may not be ready to make a change. Say, "I'm here for you."
Remember that help is available. You can call Project Safe's hotline anytime to learn more about available resources or how to help your loved one. Encourage your friend to seek help as well. "There are people who can help. Let's think of someone you would feel safe talking to. I'll go with you if you'd like."
Know the early warning signs. Quick involvement, jealousy, possessiveness, isolation from friends and family, a desire to control most situations, changes in the victim's habits, friends or behavior (to avoid angry confrontation) can all indicate a potentially abusive relationship.
If you or anyone you know needs more information or help, feel free to reach out.
Hotline: 706-543-3331