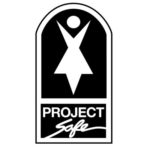 Project Safe is here for you. Whether you are a survivor looking for resources, or a community member looking to get involved or donate – we are here to help.
Project Safe Business Line: (706) 549-0922
Project Safe 24/7 Hotline: (706) 543-3331
Breaking Silence Teen Textline: (706) 765-8019
Project Safe Thrift Store: (706) 425-8863
For general, non-emergency inquiries, please email info@project-safe.org.