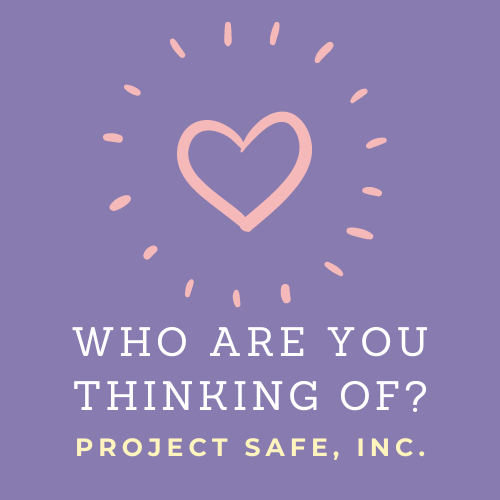 Project Safe's Who Are You Thinking Of? campaign is our way of honoring and spreading positivity about healthy relationships while raising money for the survivors of domestic violence we work with. 
The idea stemmed from a few individuals who made recurring donations in unusual amounts–the numbers representing the years a couple had been married, and the age of a beloved family member.
We now ask you, Who Are You Thinking Of? What healthy relationship do you want to honor by donating to Project Safe? 
How to Participate:
Think of a Relationship
Think of a number symbolic to that relationship
Donate that number monthly or quarterly to Project Safe!
Want to be a social media ambassador for Who Are You Thinking Of? Email us for more information!