Groovy Nights
Upcoming Events
No upcoming events scheduled...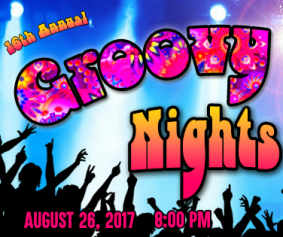 Groovy Nights: Battle of the Decades – Lip Sync Edition is on Saturday, Aug. 26th, 2017 at 8pm at the 40 Watt!
Mark your calendars, grab your friends, put on your best tie-dye shirt and bell-bottoms or torn sweater and leg warmers and dance and sing the night away.
Bee Gees or Bon Jovi? Jaws or Back To The Future? Tab or Diet Coke? Choose a side at Groovy Nights: Battle of the Decades 70s Vs. 80s – Lip Sync Edition. Inspired by the show Lip Sync Battle, you'll love what's in store for this unforgettable evening. Join us for a night of dancing, lip sync contests, out-of-this-world hairdos, costume contests, body paint, tarot readings, VIP lounges, and snack and drink specials from the past!
Stay tuned on this page and our Facebook event for updates and tickets can be purchased below! General admission tickets are $25, and student tickets with ID will be available for $15. We will also have a prize wheel contest. The event is 18+. All proceeds benefit survivors of domestic violence.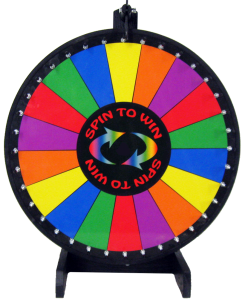 Click here to watch our video from last year!
Help determine the winner of the lip sync battle by voting for your favorite team!
Lip Sync Team 1:Craig Carmean "Total Eclipse of the Heart"

Lip Sync Team 2:Eastside Dignified Ladies "It's Raining Men"

Lip Sync Team 3:Margaret Williamson & Amy Parrish aka Suga & SpYce "Push It"

Lip Sync Team 4:Adnan Curry aka Little Elvis "Hunk of Burning Love"

Lip Sync Team 5:Casserole "Take a Chance on Me"

General Admission Groovy Nights Ticket:

$25
Student Admission with ID Groovy Nights Ticket:

 $15