Groovy Nights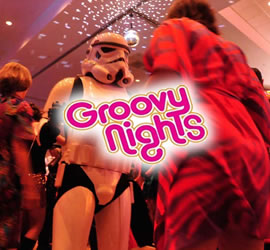 Groovy Nights: Battle of the Decades at the 40 Watt on Saturday, Aug. 27th, 2016 at 8pm!
Which did you pick–Bee Gees or Bon Jovi? Jaws or Back to the Future?Thanks to all who made this year's Battle of the Decades a great success.  And congratulations to our raffle drawing winners: Jean Biddle–Appetite for Destruction, Ricky Johnson–Vacation, All I Ever Wanted, Eddie Matias–Party Animal, Brian McCullick–Pretty Persuasion, and Kathy Poss–Make it (Purple) Rain!
If you missed it, set aside your parachute pants or jumpsuit for next year's event. Click here to watch our video!
You can also purchase your Groovy Nights commemorative t-shirt while supplies last. When you make your purchase, we'll email you to confirm size selection and delivery options. Sizes run in Adult sizes.
Individual Groovy Nights Event Ticket:

$25
Groovy Prize Packages Below!

Drawings held August 27th, 2016! All raffle packages will be redeemed after Groovy Nights event.
"Make it [Purple] Rain"

Package:
$500 Visa Debit Card and Assorted Lottery Tickets: $20
 

"

Party

Animal"

Package:

 
 Group passes/party packages from Creature Comforts and Copper Creek Brewery. A small Batch Brewing day and party for 25 to enjoy at Southern Brewing Company. Mimosa shopping party at the Cloister Collection. Assorted Stolichnaya vodkas with martini glasses, a Counter Top Wine Cooler, and more! Please drink responsibly;
do not drink and drive.
Tickets: $20
"Appetite for Destruction"

Package:
Gift cards from Porterhouse Grill, Pulaski Heights Barbecue, Diablo's, Ted's Most Best, Food for the Soul, Chick Fil A, Panera, plus goodies from Trader Joe's, The Fresh Market, Phickles, 24 free meals at Barberitos, and more! Tickets: $20
"Vacation, All I Ever Wanted" Package

:

One-week stay in a renovated 1-bedroom Destin condo that sleeps 6! Restrictions: Stays in 2016 must be after Labor Day and stays in 2017 must be prior to Memorial Day or after Labor Day. No smoking, no pets, and must be 25 or older. Donated by Vanessa Reid of Divine Salon, Spa & Gifts. Tickets: $20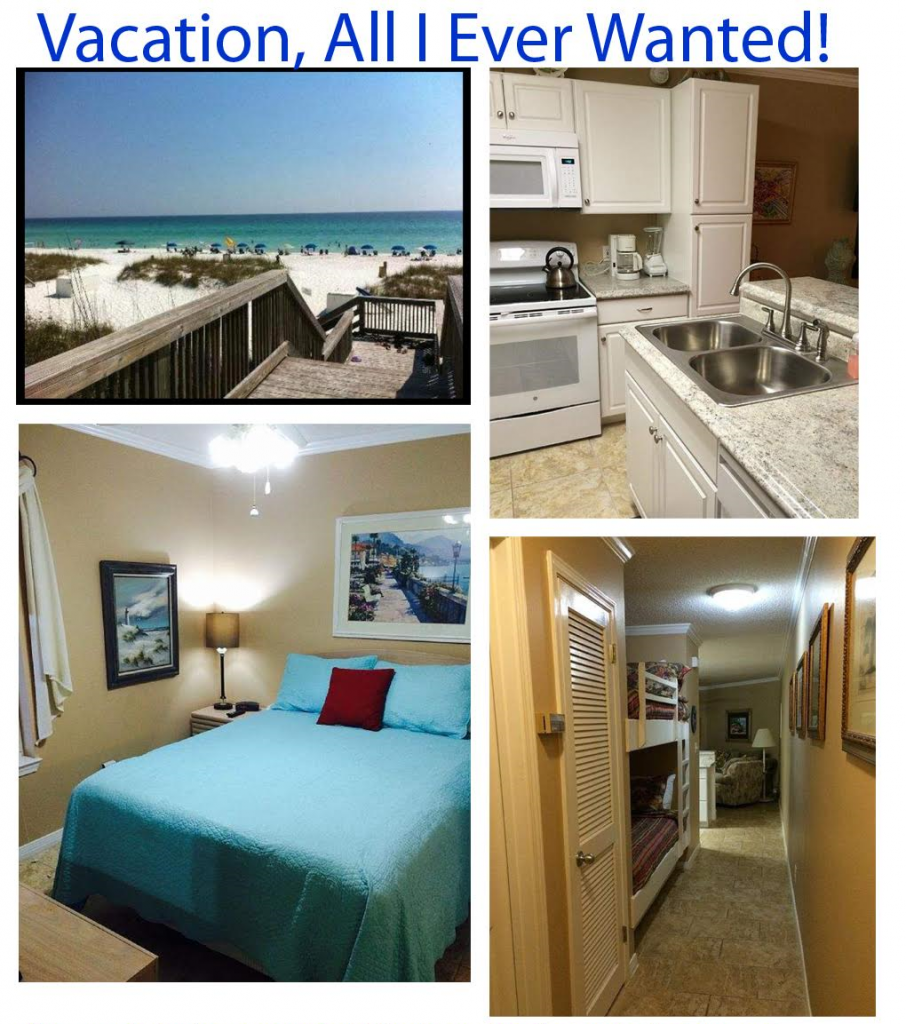 Groovy T-Shirt:
$20