Rather than solicit sponsors for individual fundraiser events, Project Safe seeks annual sponsors at the start of each fiscal year, and offers tickets and recognition at our four annual events according to the sponsorship level. Read about sponsorship below, and for more information contact Joan Prittie at jprittie@project-safe.org.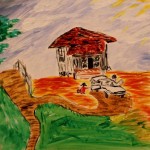 LEVELS
Champion     $10,000+ cash
Partner           $5,000+ cash or $10,000 in kind
Advocate       $2,500+ cash or $5,000 in kind
Ally                 $1,000+ cash
Supporter      $500+ cash
Friend            $250+ cash
 EVENTS
 Groovy Nights—Flashback to the 1970s (late August)
Stomp Out Domestic Violence in Honor of Jessica Nowell (early December)
Eve Ensler's The Vagina Monologues (mid February)
Dancing with the Athens Stars (late March/early April)
TERMS AND PAYMENT Please pay between July 1st and September 30th. (If in kind, credit must be established by September 30th for use through following June 30th). Make checks payable to Project Safe and mail to P.O. Box 7532, Athens GA 30604.
BENEFITS AND RECOGNITION
Champion $10,000 cash         
Logo recognition on Dancing With Athens Stars (DWAS) performance videos posted to You Tube after event.
Recognition in domestic violence radio ads aired on Magic 102 during DV awareness month (October).
Top recognition on sponsor button on website with hyperlinked logo
Rotating recognition in regular weekly Flagpole ads (30,000+ circulation; PSI voted best non-profit in 2011 Readers' Poll)
Individual Facebook "shout out" with link to sponsor website during DV awareness month (October) and Crime Victims' Rights Week (April)
Top recognition in one full page Flagpole ad thanking annual sponsors during DV awareness month (October)
Top recognition at all fundraising events and in fundraiser promotional materials
10 tickets to DWAS VIP reception
10 tickets each to Dancing With Athens Stars , Groovy Nights, Vagina Monologues, Stomp Out Domestic Violence (SODV)
No solicitation for a year
Partner $5,000 cash, $10,000 in kind           
Recognition on sponsor button on website with hyperlinked logo
Rotating recognition in regular weekly Flagpole ads
Individual Facebook "shout out" with link to sponsor website during DV awareness month (October) and Crime Victims' Rights Week (April)
Prominent logo recognition in one full page Flagpole ad thanking annual sponsors during DV awareness month (October)
Prominent logo recognition at all fundraising events and in fundraiser promotional materials
6 tickets to Dancing With Athens Stars VIP reception
6 tickets each to Dancing With Athens Stars, Groovy Nights, Vagina Monologues, Stomp Out Domestic Violence
No solicitation for a year
 Advocate $2,500 cash, $5,000 in kind          
Individual Facebook "shout out" with link to sponsor website during DV awareness month (October) and Crime Victims' Rights Week (April)
Prominent logo recognition in one full page Flagpole ad thanking annual sponsors during DV awareness month (October)
Prominent logo recognition at all fundraising events and in fundraiser promotional materials
4 tickets to Dancing With Athens Stars VIP reception
4 tickets each to Dancing With Athens Stars, Groovy Nights, Vagina Monologues, Stomp Out Domestic Violence
No solicitation for a year
Ally $1,000 cash        
Individual Facebook "shout out" with link to sponsor website during DV awareness month
Prominent name recognition in one full page Flagpole ad thanking annual sponsors
Prominent name recognition at two events of sponsor choice
4 tickets to two events of sponsor choice
Supporter $500 cash  
Name recognition in one full page Flagpole ad thanking annual sponsors
Name recognition at one event of sponsor choice
4 tickets to event of sponsor choice
Friend $250 cash
Name recognition in Flagpole ad thanking annual sponsors during DV awareness month (October)
2 tickets to event of sponsor choice
Become an Annual Sponsor Now