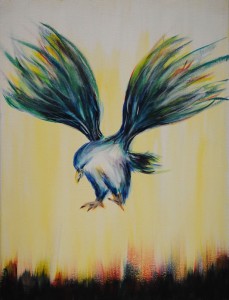 Make a Contribution Throughout the year, Project Safe relies on the contributions of individuals, businesses, and organizations to provide service to battered adults and children. Since Project Safe is a 501(c)(3) non-profit organization, all donations are tax-deductible as allowed by law. Give online, or mail a check to Project Safe, P.O. Box 7532, Athens, GA 30604.
Project Safe holds a variety of fundraisers each year, keep checking back to see what's next.
Groovy Nights is held annually in August! A tribute to the outrageousness of the 1970s and the 1980s, this event is not your typical fundraiser. Enjoy our fabulous buffet including selections for vegetarians as well as meat lovers, separate 70s stations with favorites like fondue, and 70's/80's drink specials at the bar. Boogie to the best sounds from these eras, play giant Twister or take our trivia challenge. Enter the raffle for fabulous prizes. Tickets are $25 and are available on this website. Click on the Groovy Nights button for more information or to buy tickets.
The Vagina Monologues by Eve Ensler is always a popular fundraiser. Performances will be mid February at the UGA Chapel on North Campus. Tickets are $15 and will go on sale early February on this website. Tickets will also be on sale at the door.
Dancing with the Athens Stars is one of the community's premier fundraiser events! Project Safe has lined up local dance instructors and matched them with "stars", notable Athenians who contribute to what makes our community great. After taking lessons during the Fall and Winter, our couples will perform at the Classic Center. The People's Choice contest held every summer helps determine the last few participants in the "Dancing" line up. See the Dancing with the Stars button on this website for a list of contestants. Tickets to the show are $21 and are on sale at the Classic Center in the Spring. Premium seats near the stage along with a VIP reception are available as part of sponsorship packages. Audience and community members can vote for their favorite couple by donating a dollar per vote to Project Safe. Trophies will be awarded based on performance and number of votes received.
Project Safe Shelter Supply Needs: If you can't make it to our fundraisers think about picking up a few items from our wish list. These items can be dropped off at the Thrift Store (995 Hawthorne Ave. in the Bell's Shopping Center). Thrift store staff will make sure that your contributions get to the shelter.
Email projectsafe90@gmail.com to receive a complete list of current shelter needs.
Thrift Store We also accept clothing, household goods, sheets, towels, furniture, and small appliances at our thrift store. Project Safe clients can shop at the store for free, while the public may purchase items at very low cost. All proceeds support Project Safe services. Donations are accepted during store hours only, Monday through Saturday 1 0am-6 pm and on Sundays from 1 pm – 6 pm. Please do not leave donations when the store is closed. Call 706-425-8863 for more information. 995 Hawthorne Ave. (Bell's Shopping Center)