Who's ready for

Vagina Monologues 2019

? Did you know this annual fundraiser helps to raise awareness about gender based violence? Buy your tickets today ❤️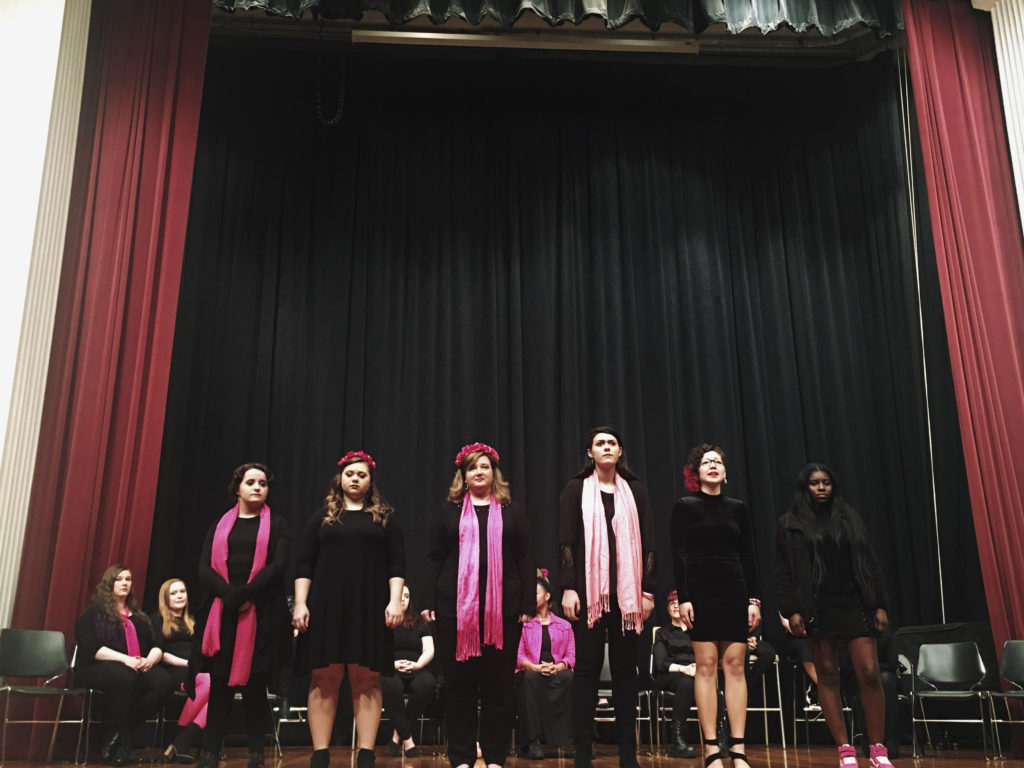 Project Safe's 21st Annual production of Eve Ensler's award-winning play,

The Vagina Monologues

, is right around the corner! Women of all ages and backgrounds perform monologues ranging from humorous to devastating, profound to profane. The show is held in the UGA Chapel and tickets are $15, general admission. All proceeds go toward Project Safe's work of ending domestic violence through crisis intervention, ongoing supportive services, systems change advocacy and prevention and education. Project Safe would like to say a huge THANK YOU to the talented Kat Farlowe, who has directed this incredible show for three years in a row! This year, three performances will be held on 2/14, 2/15, & 2/16 at 8 pm!
Look for updates on our Facebook page as February gets closer! To learn more about Eve Ensler, Vagina Monologues, and the history of V-Day, click here.