Mark your calendars for Groovy Nights 2017
Upcoming Events
No upcoming events scheduled...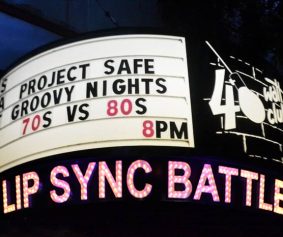 Our annual fundraiser is coming up on August 26th with a twist: Groovy Nights Battle of the Decades- Lip Sync Edition!
Go ahead and mark your calendar, but stay tuned here and on our Facebook page for more details about this bound-to-be-epic event! Tickets will be $25, with student tickets available for $15.
Posted by Joan Prittie on Thursday, June 15th, 2017 @ 5:38PM
Categories: News